Momo challenge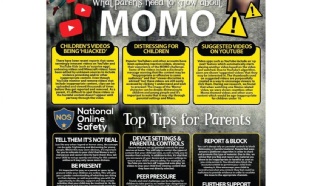 You may have seen in the national press this week that there has been news of the MOMO CHALLENGE. This is something that can pop up on the internet on various platforms such as social media, YouTube and Whatsapp, and has been asking internet users across the country to participate in sinister challenges.
I have attached an information sheet for you to read through, including reminders of how to support your child when using the internet and also things to look out for in relation to this.
During tutor time this week, we will be discussing with students the dangers of talking to people that they do not know on the internet and reminding them of keeping safe.
If you have any further questions, please do not hesitate to get in touch.
Kind regards
Lara Hall
Head of School