NATIONAL OFFER DAY - WE HAVE SOME NEWS!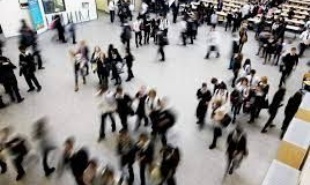 Welcome to John Ferneley College
If you applied online for your child's school place by 31st October 2018, you should have received an email letting you know which school has been offered to you. Congratulations if you have received an offer of a place with us - we will be in touch soon with next steps.
We have some news….
John Ferneley College is ecstatic to announce that following the opening of our new teaching block with four additional classrooms, we are able to offer an increased number of spaces for September 2019!
Limited spaces – come and join us!
We recognise that for parents and carers going through the process of selecting your child's secondary school, this can be an anxious time. If you would like to change your school option and are thinking of attending John Ferneley College, we are holding two drop-in events for parents to receive further information:
Tuesday 5th March, 9.30-11am
Wednesday 6th March 5- 6.30pm
We can give you further information about our academic, sporting and performing arts success, as well as tell you more about our excellent pastoral care programme. We'll also tell you how you can change your school option should you wish to. Hurry – time is running out and there are only a limited number of spaces available.
We look forward to seeing you there!