William Billingsley memorial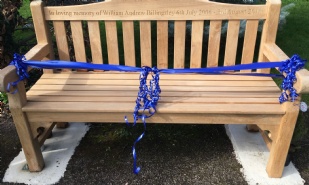 A special memorial bench has been installed in a Melton cemetery in tribute to William Billingsley.
William Billingsley attended John Ferneley College when he was well enough during his cancer treatment. The school helped raise money for the memorial bench by holding a non-uniform day and other events.
The bench has been installed next to William's grave at Thorpe Road Cemetary.
We want to thank everyone who contributed to making this possible. Any other funds raised were donated to Rainbows Hospice.