Curriculum Drop Down Day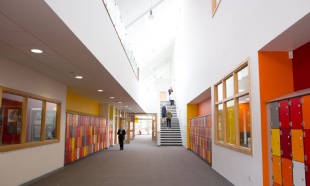 On Friday 8th of November, we are holding a curriculum drop day where all students will be off-timetable and completing different activities depending on their year group. Normal school uniform and behaviour expectations apply.
* Year 7 – Will be hosted by the Science team for the day. They will be looking at plastics in the environment.
* Year 8 – Will be joining the Maths team for the day. They will be looking at STEM projects and re-using rubbish to make something useful.
* Year 9 – Will be with the English team for the day. The English team has booked the up and coming pop sensation K Zie who will be performing his songs based on Mental Health awareness. Students will then be taking part in workshops based on songwriting and censorship in literature.
* Year 10 – Will have 2 sessions and an assembly at the end of the day.
Tutor Time

Lesson 1

Lesson 2

Lesson 3

Lesson 4

Lesson 5

As usual

Option 3 subject – Students will be with their usual class teacher for an immersive 2 hour session.

Option 4 subject

Students will be with their usual class teacher for an immersive 2 hour session.

We are going to finish the day with a whole year group assembly to show the Jesy Nelson documentary about online bullying, eating disorders, suicide and mental health.
There is another drop-down day planned for February to include option subjects that are not included this time (options 1 & 2). Heads of Department are working with class teachers to plan the 2 hours "immersive" lesson.
* Year 11 – Will be focusing on PSHE for the day. They will (as far as possible) spend the day with their tutor looking at topics relating to healthy relationships, consent, and contraception. We will also be welcoming a speaker from Jasmine House, a charity in Leicester, to speak to our students about peer pressure, unrealistic expectations on young people and safeguarding. There will also be NHS representatives available at lunchtime for advice and support.
We anticipate that the day will be an enriching experience and an opportunity to broaden knowledge and investigate topics that are not usually explored during the constraints of the usual school day.
If you are concerned about your child taking part in any of the above then there will be an alternative provision put in place. Many thanks for your ongoing support – do not hesitate to get in touch with me directly should you wish to discuss or have any questions about the above.
Regards
Lizzie Strickland