Christmas Jumper and Christmas Dinner Day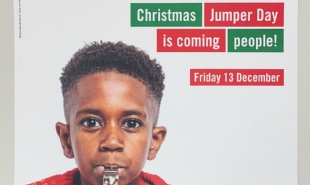 On Friday 13th December it is our Chrismas Jumper and Christmas Dinner Day. Students are to be in full school uniform with an optional Christmas jumper. We ask students for a donation of £1 with the money raised going towards Save for Children.
The School Christmas Lunch arrangements are as follows:
Year 7, 8 and 9 – After lesson 3 (12:25 pm) Key stage 3 will have an early lunch. At 1:00 pm they will all go to lesson 4.
Years 10 and 11 – After lesson 4 (as normal) Key stage 4 will have lunch, as normal at 1:25 pm, their lunch will finish at 2:00 pm as normal students will then go to lesson 5.
Also, one of our fantastic students, Zack, is putting on a number of fundraising activities. He is hoping to raise money for both Cancer Research UK and the NSPCC. Zack says that he has chosen these charities for the following reasons:
'The NSPCC help children who are suffering and who are less fortunate than others'
'Cancer Research UK are working hard to find ways to help people suffering with cancer and help them get better'
Zack has organised the following activities that will take place in college at both break time and lunchtime, by the Christmas tree near Reception:
Cake sale
Guess the number of sweets in the jar
Pin the nose on the reindeer
Place a sticker on the surprise cupcake
Please remind your children to bring some change to support these magnificent charities.
Thank you for your support!