Borneo Summer 2018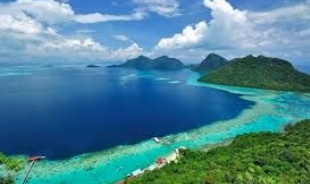 Some wonderful feedback!
A huge well done to former students who travelled to Borneo during the summer. Students worked incredibly hard in the run up to the trip to raise funds. We are delighted to have received this letter from Camps International, who ran the trip.
We just wanted to say thank you for your support and to tell you about the impact your school has made in Borneo this summer.
Now that all of our summer teams have arrived home, we would like to take this opportunity to give you some feedback on what Vanessa Hughes, Oliver Swain and students achieved in Borneo.
What a blast! Through the sheer sweat (and sometimes) tears, your students have made a huge and lasting positive impact on the lives of many rural communities.
Your teachers and students have been involved in shovelling and mixing concrete by hand, carrying and stacking piles of bricks in order to build toilet blocks and changing rooms for the local school and sports team or building a new home for an elderly lady who had nothing.
Not only have they worked hard at improving the lives of villagers, they have been digging and planting indigenous saplings, in order to redress the huge illegal logging and deforestation issues that are rampant in Borneo. We are delighted with your team's effort, we estimate they planted around 500 trees - contributing to the 1,000's of trees planted this summer by the 15 school teams in Borneo.
Interacting with the local children was a massive highlight for John Ferneley College students. Whether it be playing volleyball or football, sitting quietly, plaiting hair, singing songs or holding very animated 'hand' conversations, very special time was spent with the local youngsters. This time allowed students to learn about the value of our own language and how it can improve the lives and future employment opportunities for others.
Being pushed to your limits and forced out of your comfort zone is not something we usually enjoy, but your students did both of these! They slept on mattresses on bare boards, washed in cold water, shared their living spaces with mosquito's, bugs, spiders and survived. They have eaten enough rice and chicken to last them a lifetime and still came back for more.
Living in or close to the local communities has enabled your students to really appreciate how tough daily life can be, but at the same time, how resilient and strong the human spirit is in order to overcome the adversities that life throws at us. We hope they have learnt many lessons from this and will carry them in their hearts, to pull out, dust down and use whenever they may need them in the future.
Hopefully by now you will have received your personalised school canvas; a gift from us to say thank you and to acknowledge the achievements of your team. We hope you are proudly displaying it in school and if not, please rest assured that our team are keen to meet with you to present this. Please just let me know when will be most convenient if you don't already have a date in the diary.
From the deepest core of everything Camps International stand for, we would sincerely like to thank you, Vanessa Hughes, Oliver Swain, and your students for their incredible hard work, dedication, joyous spirits and a whole bunch of great laughs and mind-blowing memories.
We look forward to continuing our partnership and can't wait to do it all over again soon!
Kayleigh Clover
School Support
Camps International Group