John Ferneley College Primary School Christmas Gift Design Competition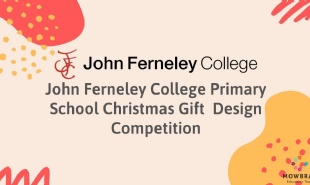 Design Technology and Business Studies would like to offer an opportunity to primary school pupils to take part in a Christmas Product Design competition.
We would like students to design and make a product that could be used as a stocking filler Christmas present. These products will be judged by a panel from John Ferneley College and participating primary schools, and there will be prizes for successful entrants.
This is an exciting opportunity for all primary school pupils and we look forward to receiving all of the amazing entries!
Please find below a presentation with all of the details and click here for a video by Miss Rowell.