Catering Services
CATERING SERVICE FROM AUGUST 2021 - welcome taylor shaw
At John Ferneley College, we are proud to offer delicious, nutritious and excellent value school meals provided by our excellent Catering Team. Their professional high standards, cheerful service and delicious food ensure that lunch is a highlight of the day. We provide nutritionally balanced food and offer a varied menu. Meals are prepared using fresh and local ingredients daily.
The team run a Breakfast Club in the Restaurant every morning from 8.00am - 8.30am, open to all students and staff who arrive early and need a good breakfast!
From August 2021, we welcome our new Catering company to John Ferneley (Taylor Shaw). In review of our catering offer to students and staff, we have opened a new catering outlet on site for Key Stage 4 students, alongside a new external Catering pod.
We have two catering outlets of food service at John Ferneley:
Key Stage 3 (Years 7, 8 and 9) - Restaurant
Key Stage 4 (Years 10 and 11) - Auditorium and external POD.
Each outlet is open at mid-morning break and at lunchtime , so make sure you pay a visit at some point throughout the day.
Meal deal options are available throughout the day, offering excellent value. Vegetarian options are also catered for.
Our catering team at John Ferneley works with the students to tailor menus to the tastes and preferences of the students. We introduce further interest and excitement to our menus through themed lunches ranging from holidays like Easter and Christmas to cuisines from around the world, tying these into the school curriculum whenever possible.
Example lunch menu - Taylor Shaw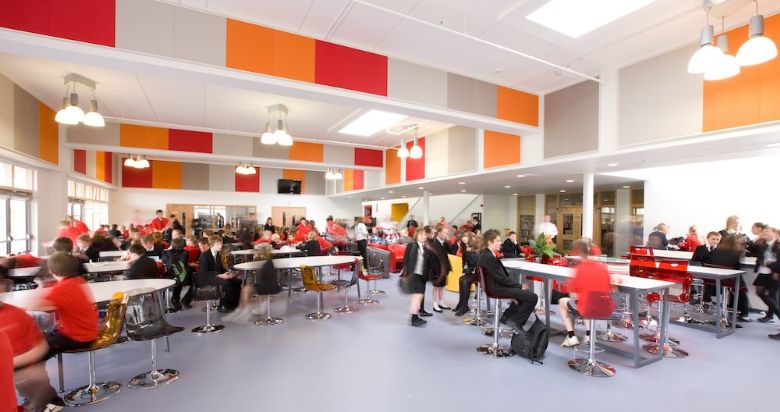 MEDICAL DIET REQUEST FORM / ALLERGY PROOF for august 2021
CATERING SERVICE - COVID OUTBREAK / 'BUBBLES' until 8th july 2021
Dear Parents/Guardians,
Due to the restriction of movement across site, the process of purchasing a school lunch and/or break time snack, and the items available to purchase, has temporarily changed.
Going forward, you will need to pre-order and pay for your child's school lunch and/or break time snack using your School Gateway account.
Once you have logged in to your account, please head to the 'Lunch Money' section. From there you will be able to top up your child's account, view the menus and pre-order items. Existing balances will be transferred over to the new system. Please note that orders must be placed by 10.00am the previous day and we are unfortunately unable to process any orders on the day.
Orders can be placed up to three weeks in advance. If your child is entitled to free school meals, you will need to place an order for your child, before 10.00am the previous day.
Any free school meal credits will be applied to your account automatically. Any pre-ordered items will be delivered to the relevant zone for your child's year group at break and lunch time.
catering menus - pre orders
Please see a link to our pre-ordering catering menus for 9th March 2021 - 8th July 2021
FREE SCHOOL MEALS
Your child might be entitled to Free School Meals. Please visit Leicestershire County Council website to find out more > https://www.leicestershire.gov.uk/education-and-children/social-care-and-supporting-families/free-school-meals or call the LCC School Catering Services on 0116 305 5417.
GET IN TOUCH
For any specific concerns or queries concerning catering provision at John Ferneley College, please contact [email protected]