Emily Cragg
Teacher of maths and STEM coordinator at John Ferneley College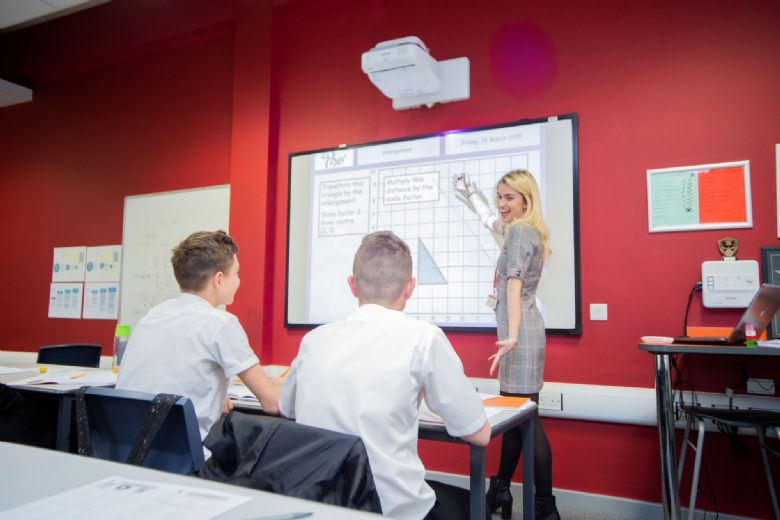 Description of the job:
I teach year 7's to year 11's maths. With regards to the STEM side of things – I try to inspire more students into STEM-based career paths by running workshops in school. Taking students to places such as Thorpe Park and Disneyland Paris to get students to see real-life implications of STEM and, we have regular University visits in which the students are able to get the experience of a University student and experience lectures and seminars whilst also seeing campus life.
Describe your career path:
I went to Nottingham Trent University studied Sports Science and Maths and then went into my PGDE Schools Direct Programme in Secondary Mathematics here at JFC. Subsequently offered a job here permanently and through my NQT and 2nd year of teaching, I completed my Masters. Then got promoted to STEM coordinator. I then was offered a part-time PhD at Nottingham Trent University looking into the identities that students hold with regards to mathematics (could take up to 8 years to complete, I am currently about 4 months into it – aiming to get it done in 5 years). Then in January this year, I started helping Becca and Will out with the KS3 curriculum within maths.
Memorable experience:
The first year 11 exam results day. I don't think students fully understand how much we actually care about the students and for me seeing their joy and seeing that all their hard work has paid off was really nice to see. Especially when students have exceeded what they thought they were going to get as well is lovely. Teaching I find is a really fulfilling job and days like results day can be really rewarding to see the students go on to start the career paths that they want to do.
Words of wisdom for students at school:
Do things that take you out of your comfort zone. For too long I was scared of failure and it really isn't worth stressing about. Also don't just do things because your friends are, what is right for them probably won't be right for you, my 3 best friends from Primary school are all at different ends of the country doing jobs that we love and we still find time to be friends.