National Citizen Service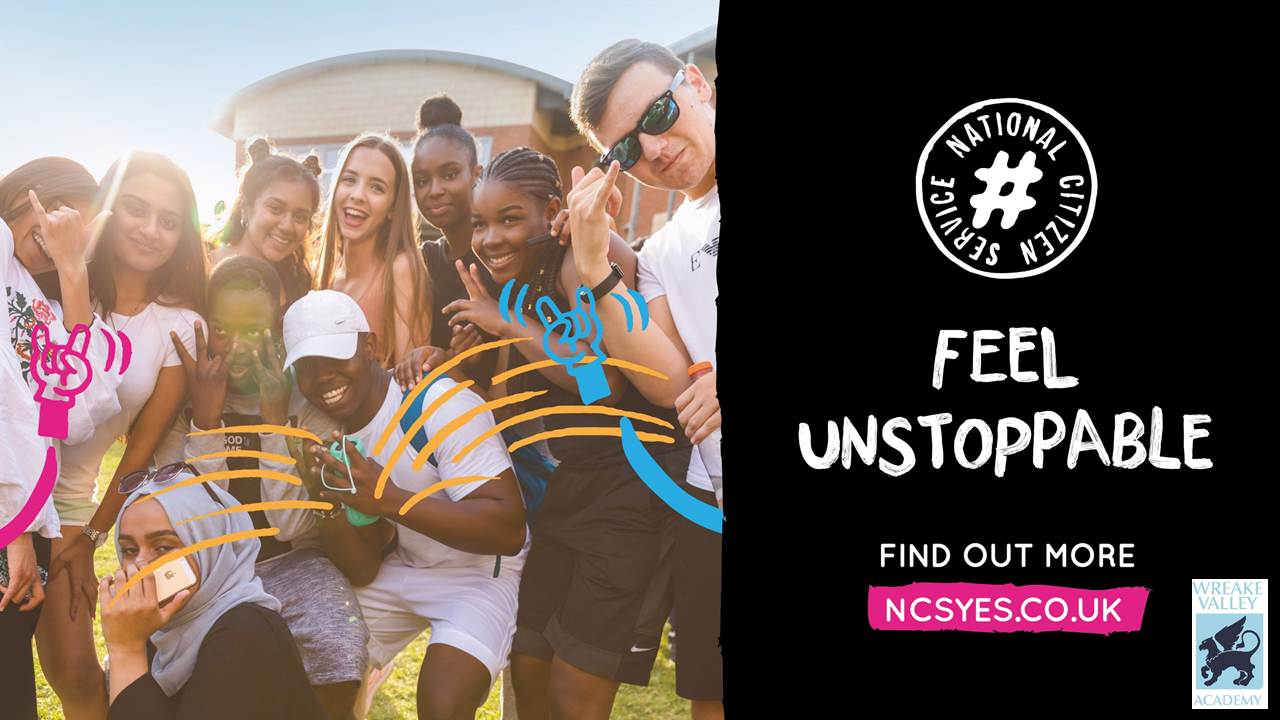 Reserve Your Child's Place for NCS Summer 2020
I am writing to inform you that your son/daughter can now apply for the National Citizen Service (NCS), a government-backed personal development programme that runs for 3-weeks this summer.
The experience is exceptional value for money and an opportunity we strongly recommend all pupils grasp as they prepare for college/university, employment or apprenticeship.
What are the aims of NCS?
NCS is the fastest growing youth programme in the world which aims to help young people build skills for work and life whilst making a meaningful contribution to their community. In teams of 15 they'll make new friends, be taken out of their comfort zone and challenged with exciting activities. Since 2012 over 400,000 young people have taken part in this incredible personal development opportunity.
Here is an outline of our 3-week NCS programme:
Phase

Activities

1

Adventure

(residential)

With five days (all inclusive) away from home, taking on adrenaline-fuelled activities like rock climbing, canoeing and archery, your child will be cheered along every step of the way, sharing in every challenge, every success. Then they'll have a few days back at home for a much-needed rest!

2

Discovery

(residential)

They will then experience independent living on campus through this all-inclusive 5-day residential. Expect transformation, because this week is all about personal development. Living independently, your child will learn essential life skills from local business leaders and charities, gain confidence in communications skills and budgeting. It all looks great on their CV, whatever they do next.

3

Action

(non-residential)

This is a non-residential week so your child will be staying at home and working from a local venue for 5 days. Now it is time for your child to make their mark. Back in the local community, they will devise a community project based on an issue they feel passionate about. They have the skills and confidence to anything – the more original, the better! This is their chance to feel proud by making a real difference in their local community.

4

VIP Graduation

Finally, your child can take stock of all the things they have achieved. They will have overcome challenges, pushed themselves into new and exciting territories, and had experiences they never thought possible.

The graduation event celebrates everything NCS'ers have achieved and they'll also be able to show and explain the meaningful and lasting difference they have made to the lives of people in their community. They'll also explore the opportunities NCS opens up to them – this is just the beginning!
Reserve your child's place now
Year 11's can now sign up to complete NCS next summer. Places are limited so reserve your place for just £50 by signing up at www.ncsyes.co.uk (the real value due to government funding is over £1,500!). Bursaries are available for families in receipt of means-tested benefits. All accommodation, food, tuition, transport and equipment during the residential phases is included.
Your child will be in a team with up to 14 others, with a team leader and mentor to guide them through every step of the programme. All activities are thoroughly risk assessed and insured. All staff and activity instructors are fully trained, qualified where necessary (e.g. adventurous activities) and DBS-checked, so don't worry, pupils are in safe hands.
Sign up now!
We believe every year 11 should have the opportunity to take part in NCS. Places are limited though so can I please encourage you to secure your child's place as soon as possible by signing up at www.ncsyes.co.uk/.
If you have any questions about the Nova NCS programme please email me: [email protected]
Yours sincerely
Debs Mason
Debrah Mason
NCS Project Manager