New York 2020- YEAR 10 AND 11
We are delighted to announce that the we will be running a trip to New York.
The trip will be taking place from the 12th Feburary -17th February 2020
A copy of all letters, that have been given to students, have been attached to the Important Information section on this page. Also, included in this section is the PowerPoints, that was shown in the Parents Information Evenings.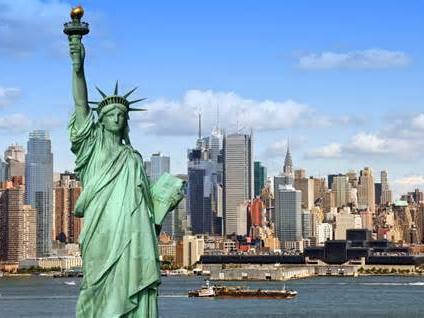 Year Group(s)
Current Year 10s and 11s
Cost and payment plan
Total cost of the trip is £1550 (excluding spending money) . Payments are required to be made via School Gateway.
November 25th 2018 – Deposit £150
March 2019 – £500
July 2019 - £1000
October 2019 - £1400
December 2019 - £1550 (Final total)
Full payment must be made by the payment deadline in order to keep your child's place. Non-payment may result in your child's place being at risk.
Please note that the cost of this trip is non-refundable. If your child is unable to attend the trip due to a new medical condition, a refund can be claimed through our insurance subject to a £100 excess fee, as long as medical evidence is provided. If your child decides that they no longer wish to attend the trip a cancellation charge may apply.
Trip Status
Allocation of all available spaces has been fulfilled.
Important information:
If you have any further questions regrading this trip, please email Miss K Shotton at [email protected]