Year 5 & 6 Events 2018/19
Our Year 5 & 6 events are designed to give your child a taster of John Ferneley life, and also provide an opportunity to use our lovely facilities and meet some of our wonderful staff!
You can book your place NOW by completing the form here.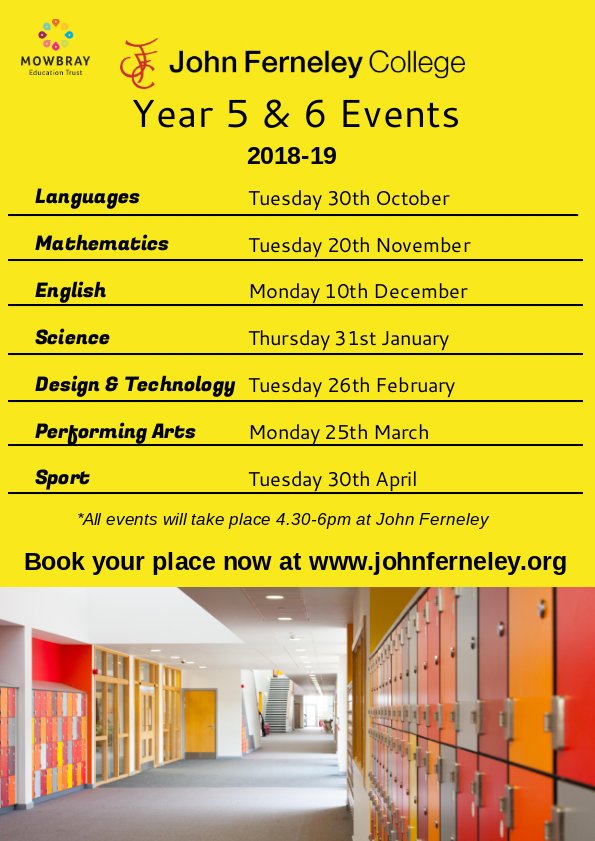 Important Information
Please fill out the booking form to request a place at your chosen events.
You can use the form to book on multiple events.
Booking will close 10 working days prior to each event.
You will receive an email confirming your place no later than 5 working days prior to each event.
All events will be on a first come first serve basis.
Biscuits and squash will be available for your child for each event.
Please arrange for your child to be dropped off at 4.30pm and collected at 6 pm for each event.