Attendance
At John Ferneley College we consistently work towards high attendance figures for all students. We recognise the need for students, parents and the college to work in close partnership to achieve this.
We ask that parents/guardians report absences on the absence line before 8.30am providing a reason. This is a necessary safeguarding measure. If no contact is made then the college will send a text home or call to confirm the absence. It is important that students arrive to college on time as punctuality effects overall attendance percentage.
Whilst we understand it is difficult when your child is ill, we are hopeful you would still send them into college for minor ailments such as headaches and tiredness.
Student's whose attendance is below 90% will now be classed as persistently absent, regardless of whether the school has authorised or unauthorised the absences. This equates to 38 sessions or 19 days of absence across the year. We would ask where possible that medical evidence is provided at this point. For repeated absences, this will be required in line with Government recommendations.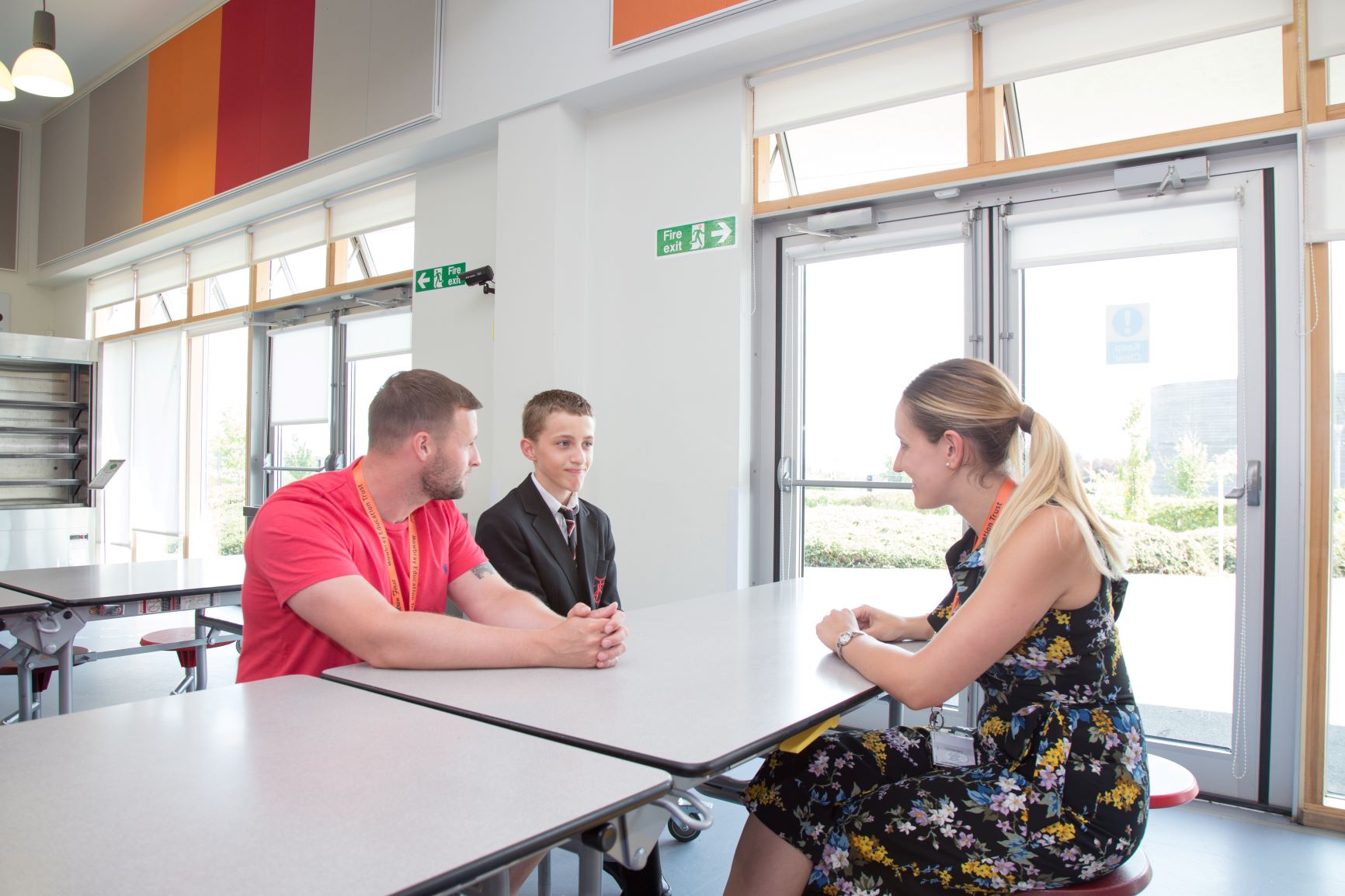 The DFE (Department of Education) has published data on its website that clearly shows the link between attendance and attainment. This highlights the fact that there will be an impact on your child's education and exam results if attendance is not consistently above 96%. Should your child's attendance fall below this figure the college will look at interventions to help the students improve. However, in some circumstances, it could lead to AO (Attendance Officer) involvement, fines and even prosecution by the local authority.
Please note that punctuality affects the attendance figures. Students that arrive late in the morning and miss their registration during tutor time will receive an unauthorised absence mark, which will contribute towards the total absence count. Where ever possible we would recommend that medical appointments are made towards the end of the day.
Unfortunately, we are no longer able to authorise any holidays during term-time. Taking your child out of school during this time will be marked as unauthorised and will be referred to Leicestershire County Council which may result in a fixed penalty notice.
We may grant permission for a leave of absence in exceptional circumstances such as sporting events, interviews, performances, auditions, etc. All absence requests must be in writing to the Head of School.
Should you become aware that your child is experiencing issues which are impacting on their attendance, please contact the school as soon as possible, so that interventions may be implemented.
The Attendance Officer (AO) reviews the attendance regularly and supports students in order to improve their attendance. The AO works closely with those students with attendance concerns and investigates students who are consistently absent, which is taken very seriously. Furthermore, the AO sees and supports students at school and home visits.
It is the parents/guardians responsibility to get their child/children into school on time on a daily basis.
The school day starts at 8:45am prompt and we would expect students to be in school and in their zones before this point. Any student that arrives after this point will be classed as late and will be set a break time detention to make up the time. Any student that arrives after registration closes (without valid reason) will lose the whole morning's attendance mark and thus lower their overall attendance percentage.
If you require further information or clarification, please refer to the Attendance Policy or contact Claire Gladwell on c[email protected] or 01664 565901.