Special Educational Needs and Disabilities
If your child is on the Special Educational Needs and Disabilities (SEND) register they could receive support in many ways:
LSA support in lessons
1:1 or small group interventions during registration
Supported after-school study sessions
Additional Numeracy and Literacy in place of Languages (current Year 9 only)
Access to the Inclusion Room
Support during unstructured times
The SEND team aims to contact parents/carers three times throughout the academic year to set and review individual targets and to assess the level of support and provision in place. Every child on the SEND register will have a Student Support Plan and a One-Page Profile. These informative and supportive documents are shared with all teaching and support staff. If your child has an Education Health and Care Plan, an annual review will be held at the school and will involve parents, students, staff from the school and any relevant professionals who work directly with your child. Each student on the SEND register will also have a key mentor whom they meet with fortnightly.
Inclusion Room
The Inclusion Room is becoming a central part at John Ferneley College. Many students are readily accessing the support on offer. Both lunch and break times are particularly busy with students choosing to spend their unstructured times playing games, socialising and enjoying the quieter space. Even after school, the Inclusion Room is open until 4pm on a Monday, Tuesday and Thursday offering homework support to any student who wishes to access this.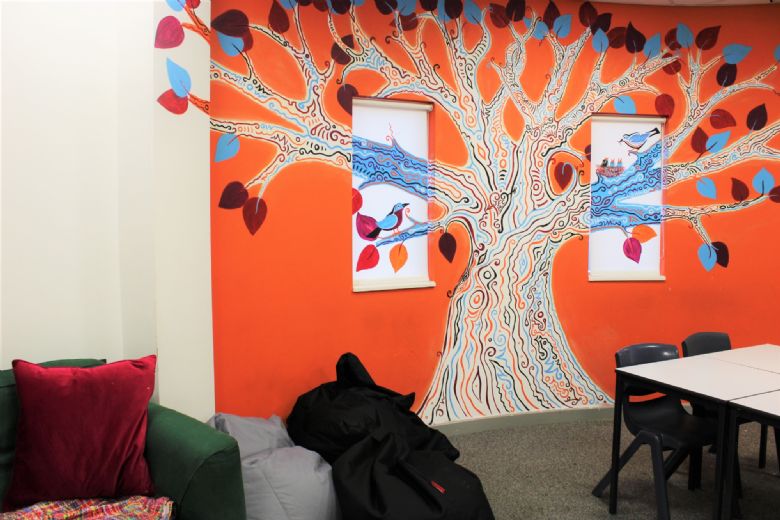 What do the students think about the Inclusion Room?
"I really like the Inclusion Room because it is quiet and gets me away from the bustle at lunchtimes. I like playing with the Hama Beads as they are relaxing and calming when I am having a bad day. I go into the Inclusion Room if I am ever feeling upset because I know that Mrs Woolaston will be there to help me."
"I feel that the Inclusion Room is a place to be with no pressure. Staff are approachable and will listen with no judgement. It is quiet, relaxing and a safe place to work when I need it."
"I like being in the Inclusion room because it is calm and quiet and helps me to relax when lessons aren't going well."
"The inclusion room is quiet and I feel safe in here."
"I like being in here because it is quiet and it gives me time to think."
"The inclusion room is somewhere I come to at breaktime and lunches, it is much quieter than the restaurant. I have made new friends here."