Year 5 and 6 transition events
Come in and meet our wonderful staff and experience our exciting curriculum.
During these events you will have the opportunity to explore our facilities in their beautiful surroundings, meet our subject departments, try out our facilities and speak with staff in person.
Visiting a school is usually all about the people; being able to get a sense of the teachers who will be guiding and nurturing your child/ren through their five years at John Ferneley.
All events take place from 4.00pm.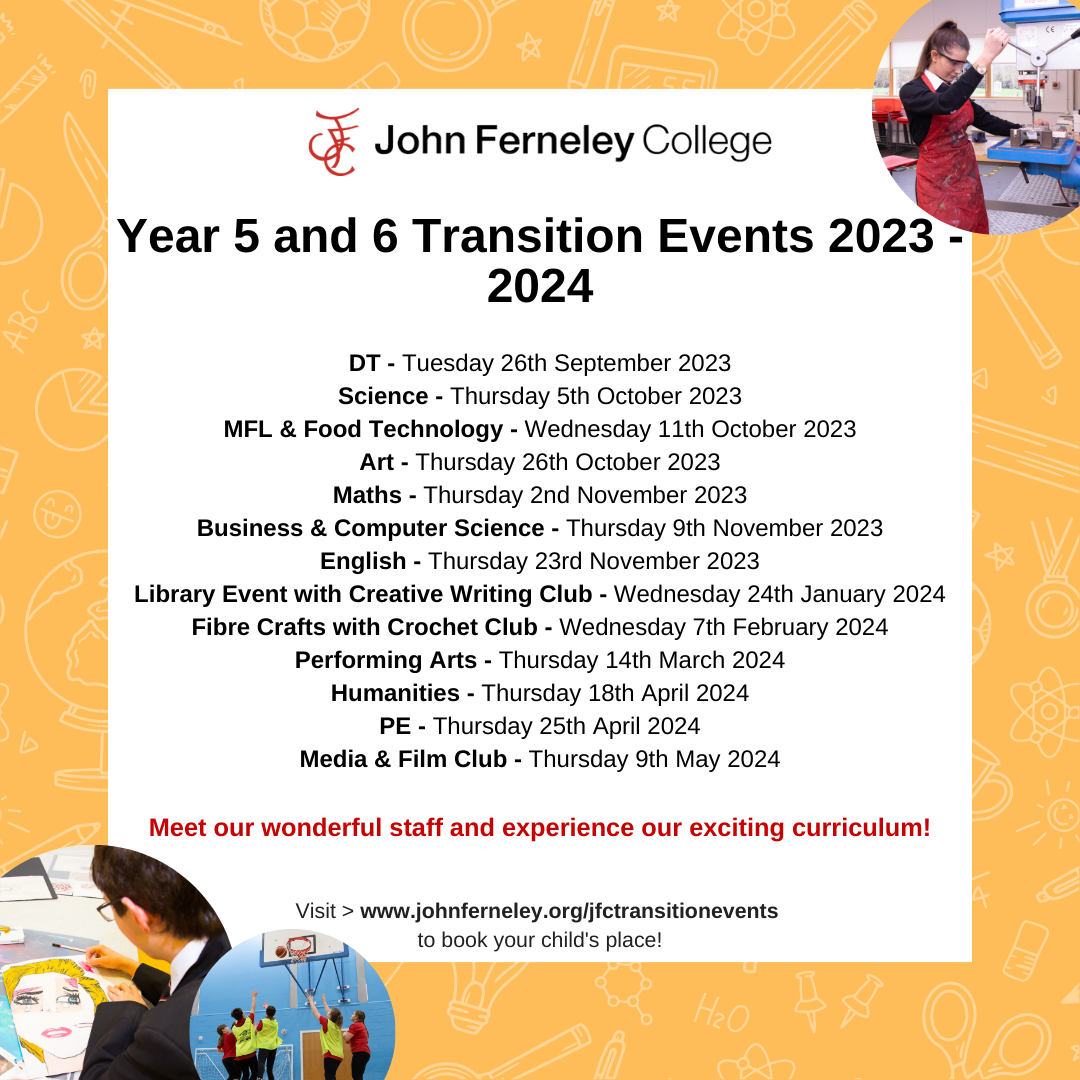 book your place
To book on one of our transition subjects events, please complete the sign-up form below, no later than 48 hours before arriving for the event. This is to ensure our subject departments can be fully prepared for the estimated numbers of students arriving on site.