Year 11 supporting success
Revision Resources
Supporting Success Timetable
Below is the timetable for GCSE after-school support sessions. These will run 3-4pm on a two-week timetable.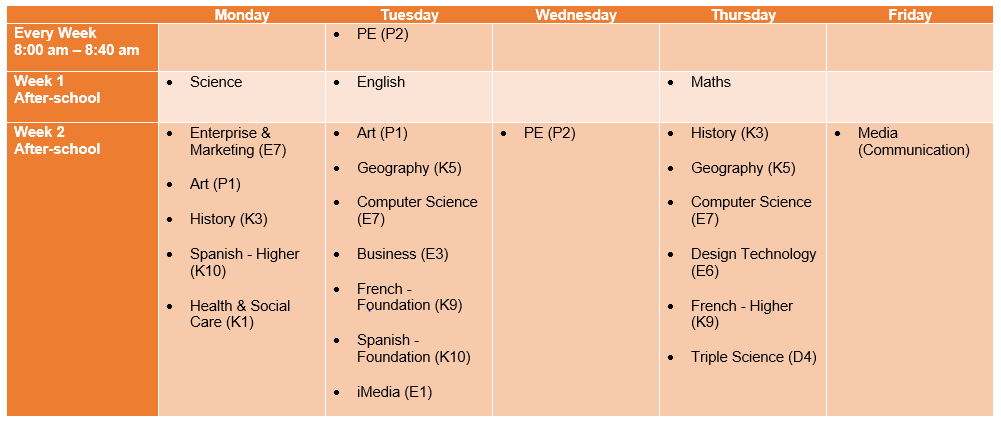 Other useful resources
A copy of the revision booklet and parent presentation can be found below.
Parent resources - Guidance on how to support your child using GCSEPod in their studies can be found below.