John Ferneley Community
We are proud to re-launch our new PTA group - John Ferneley Community.
Our association is about much more than simply fundraising. John Ferneley Community exists to provide closer links between home and school, and it is an excellent way to bring staff, parents and the community together socially in support of the school, working towards a common goal.
All parents and members of the school community are encouraged to get involved, even if you only have a small amount of time available.
Sign-up now!
If you would like to join our John Ferneley Community Committee, please do get in touch!
As a committee member, you are responsible for deciding how our PTA funds are spent. Usually, the School Leadership Team provide a 'wish list' of items that the school would like us to consider funding, but we also invite input from parents too. Funds are typically spent on the 'extras' that are not provided by the school's budget, thus making our children's learning experiences so much more fulfilling and exciting.
To sign up, please email > [email protected]. We can't wait to have you on board!

join our facebook group
We have created a private Facebook group to allow committee members to share ideas and keep up to date with plans for events.
Join the group, here > John Ferneley Community Facebook Group
2022 - 2023 events
Halloween Trick or Treat - Thursday 27th October (3.30pm- 5.30pm) - Tickets cost £3 per child which includes all of your Halloween treats! Adults are FREE! Tickets can be purchased via your School Gateway account, or via Sum Up (please keep your order code) here > Trick or Treat Tickets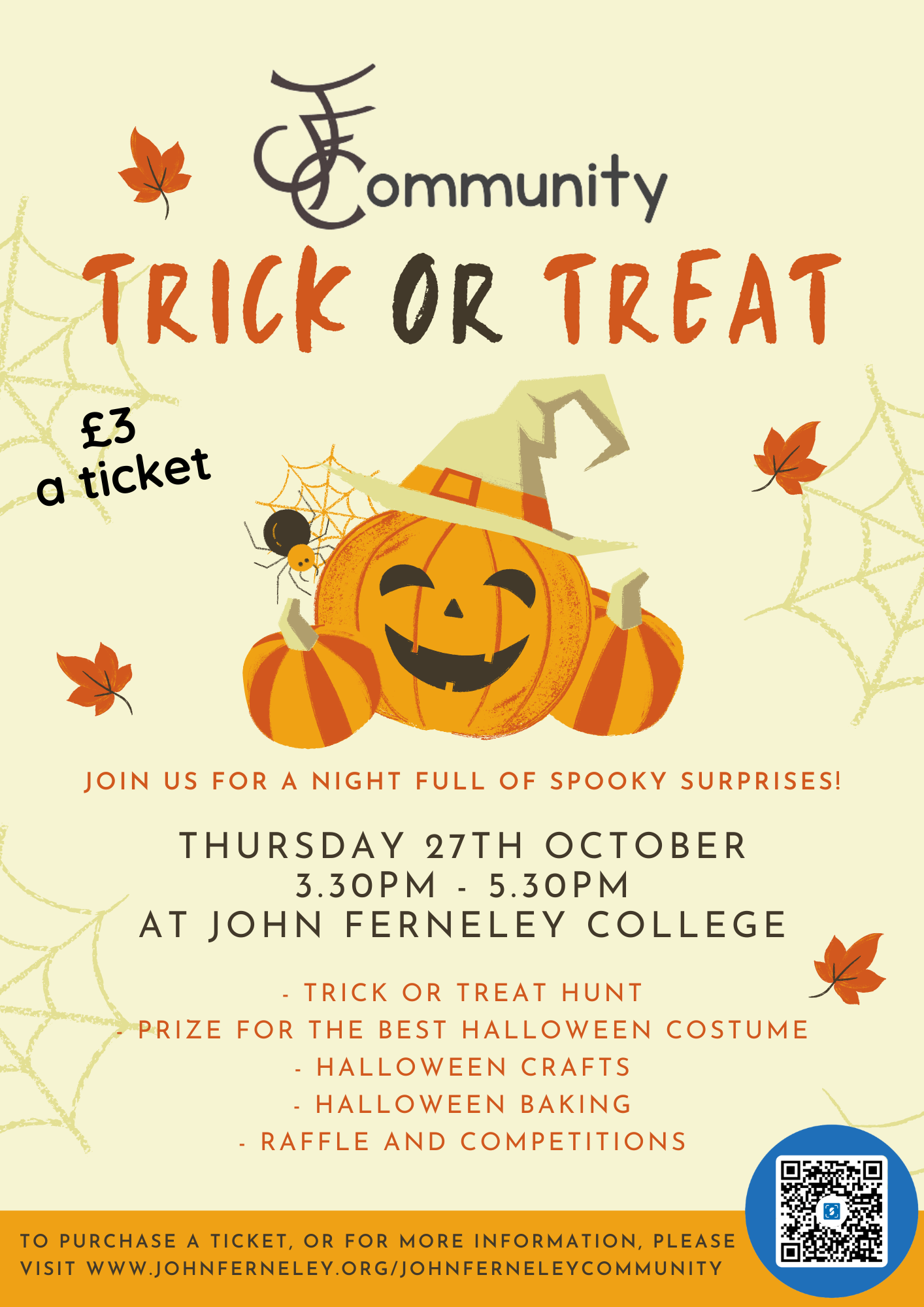 Year 7 Disco - Friday 18th November (6.00pm - 8.00pm)
Christmas Fair and Carol Concert - Thursday 15th December (5.30pm - 8.00pm)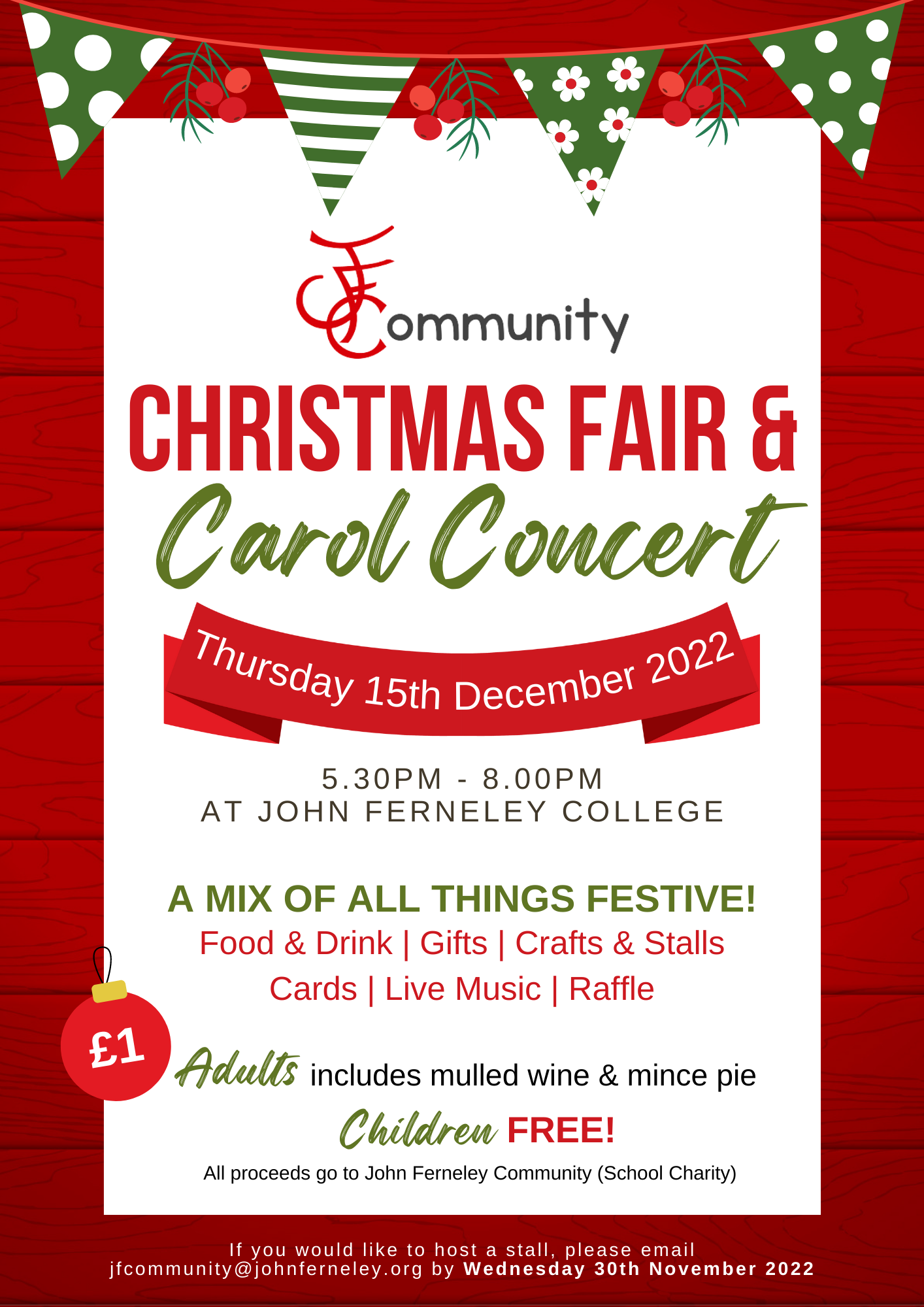 Easter Eggstravaganza - Thursday 30th March (4.00pm - 6.00pm)
'Class of 2013' 10 Year Reunion - Friday 9th June (6.30pm - 8.30pm)
John Ferneley Community constitution
Please find below a copy of the John Ferneley Community constitution. This explains the association details and what it means being a member.