Futures / Careers Programme
As a school we continue to develop our service to maximise our enrichment offer and student development, to enhance their chances of finding the right courses at post-16 and beyond and help each student consider possible career paths in future life. Through a robust process of opportunities and experiences, all students will be fully prepared for further education and a career that both suits and inspires for a lifetime! This is complemented with a continuous careers service from years 7 to 11.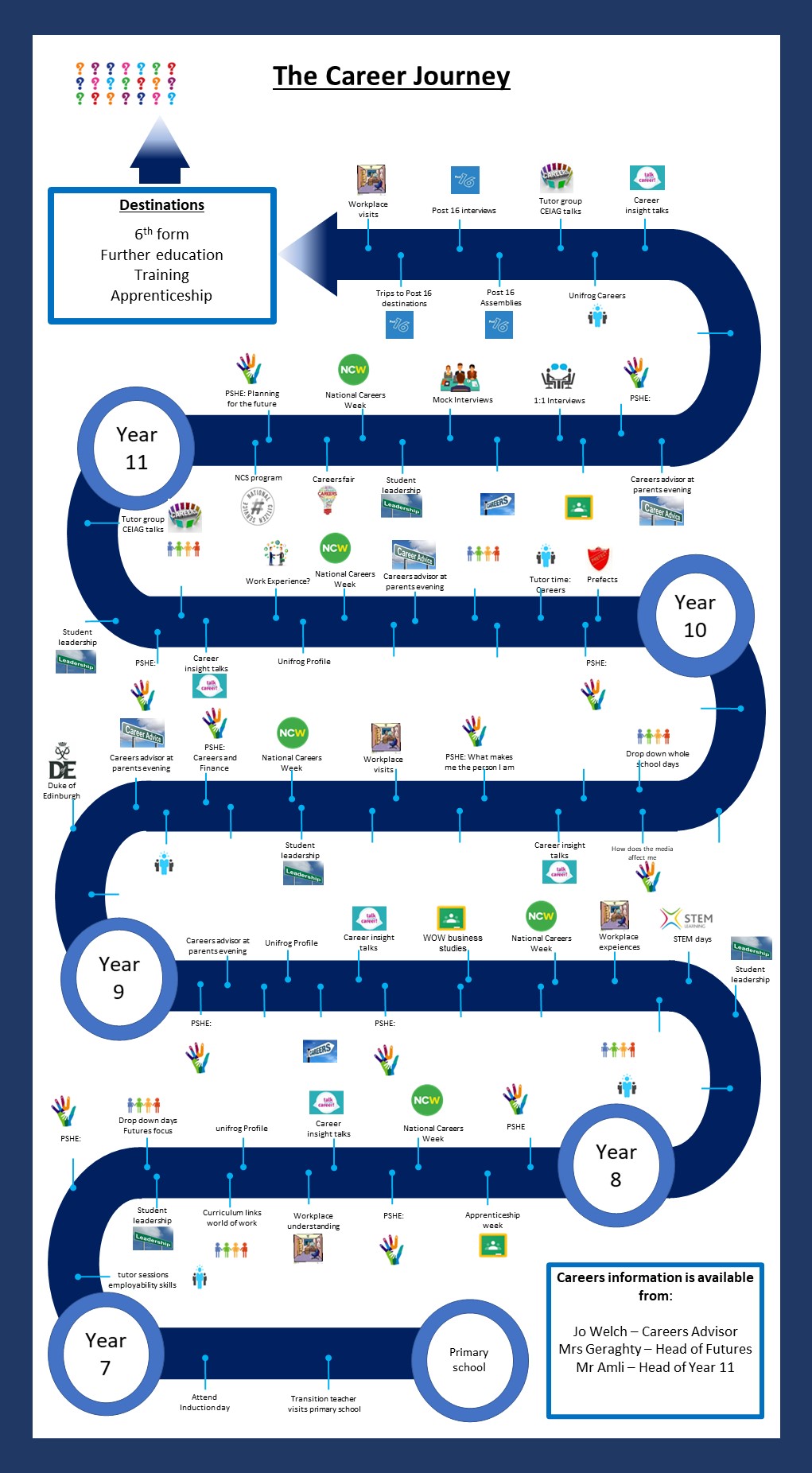 Please click on the links at the bottom of the page for further information regarding both KS3 and KS4 futures.
Higher Education
We work with many Further Education institutes, such as Brooksby Melton College and MV16. Students are encouraged to visit 6th Forms and College Open Days; we also offer trips for students to visit University Open Days, including Oxford University and De Montfort University.
Please find below links to the local college websites:
Head of Futures
Mrs Geraghty is Head of Futures here at John Ferneley and can be contacted via email at [email protected]
All students will be given the opportunity to talk to our Careers Guide about their visions of their future, as well as any of our other staff members. We help to connect students to different activities, to suit their specific interests, and to link students to a network of educators and employers.
Careers appointments
If your child would like a careers' appointment, please request to book with Mrs Battisson (Curriculum Administrator) at [email protected]