Sports Update February 2020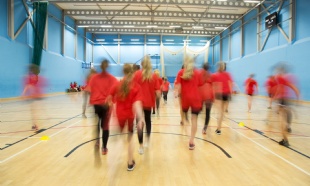 Our Sports department not only has high rates of success when competing in local and regional competitions, but there are also large numbers of sports for students to take part in. Below is an update for the sports activities that took place during the first Spring term.
Successes
Rosie Ashmore, Charlie Neece, Lucy Donaghey have all been selected for the Leicestershire team for the English Schools Cross Country Championships
Rosie Ashmore was gold medailist in the Junior Girls County Cross Country Championships
Charlie Neece was bronze medallist in the Inter Boys County Cross Country Championships
The Year 8 Boys Basketball team have reached the semi-finals of the county cup
The Year 9 Boys Rugby team have reached the final of the County Plate
The KS4 Girls Badminton Team are representing Melton in the County Finals
The Year 8 Boys Futsal team are Melton and Rutland Champions
The Year 10 Boys Futsal team are representing Melton in the county finals
The year 8 Girls Futsal team are representing Melton in the county finals
Students Involved in Extra Curricular Sports Activities this half term
Year 7 - 148 - 64%
Year 8 - 154 - 64%
Year 9 - 147 - 62%
Year 10 - 81 - 33%
Year 11 - 74 - 32%
Events the school has been involved in this Half Term.
1 Boys Football Match
3 Girls Futsal Tournaments
2 Boys Futsal Tournaments
6 Badminton/Table Tennis recreation sessions
4 Badminton Tournaments
2 Volleyball Competitions
1 internal Dodgeball Competition
1 Cross Country Meetings
4 Rugby Matches
14 Basketball Matches
6 wheelchair Rugby Sessions run by Leicester Tigers
Providing Leaders for the Primary Swimming Gala
Providing Leaders for the Melton and Rutland Couty Cross Country Championships
Pupil Premium Students Involved in Sporting extracurricular activities
Year 7 - 29 - 62%
Year 8 - 31 - 60%
Year 9 - 17 - 74%
Year 10 - 12 - 26%
Year 11 - 6 - 18%