JOHN FERNELEY COMMUNITY
We are proud to re-launch our new PTA group, under the new name, John Ferneley Community.

We have been working alongside the Student Leadership Team and have lots of exciting ideas for events that we can't wait to share with you. We are currently in the middle of planning our first fundraiser so keep your eyes peeled for more information coming soon.

If you would like to join our John Ferneley Community Committee, to share any event ideas and to help fundraise etc., please do get in touch! Please email [email protected]. Please see the below for six reasons to join.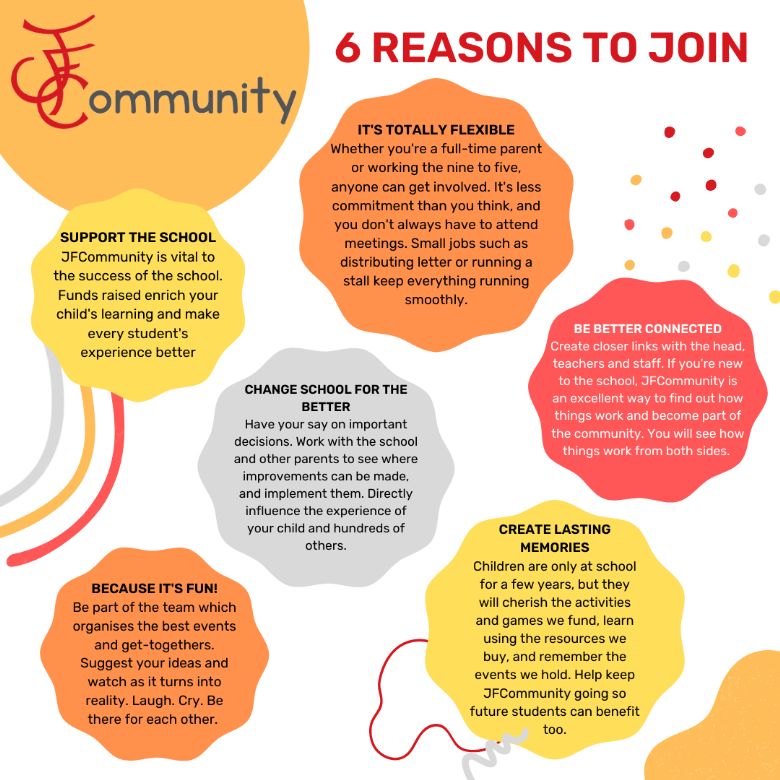 Launch event
Our first launch event is taking place on Tuesday 8th March at 5.00pm. Please do come along for an informal evening, to meet the committee and gather initial ideas - cheese and biscuits included! To sign up, please email > [email protected].
We can't wait to have you on board!