Class of 2012 John Ferneley College Reunioin
Did you leave John Ferneley in 2012? Join us for the 10 year reunion!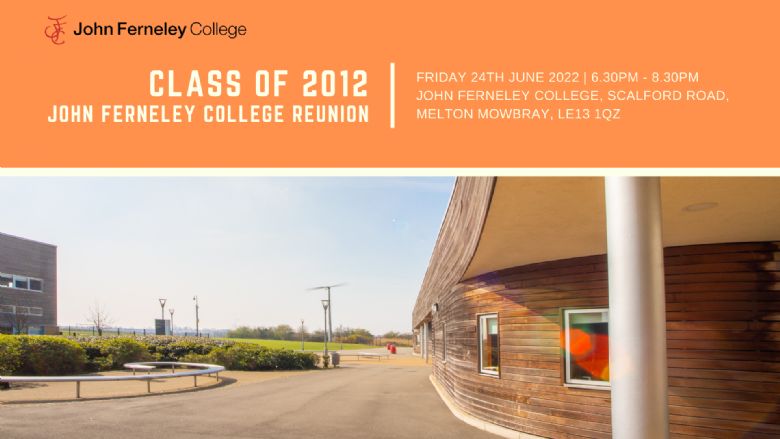 Can you believe it's been a decade since you left school? Join us in the summer term for an opportunity to reconnect with old friends, see how the school has changed and enjoy reminiscing about your school days.
To buy tickets, and to find out more information, please click here > https://m.facebook.com/events/s/class-of-2012-10-year-high-sch/684206032725385/