Creative imedia
Subject intent
The Creative iMedia course equips students with an understanding of digital media products. The aim is to provide students with industry style scenarios and a practical experience of a wide range of software using Adobe Creative Cloud, for example; Dreamweaver, Animate and Photoshop. Students will study the following units, and will learn how to create these products when given a client brief:
Digital graphics
Web design
Digital animation.
Students will be provided with essential knowledge, transferable skills and tools to improve their learning and also enhancing their employability when they leave education. The units that the students complete will encourage creativity and an awareness of the digital media sector. Students will develop, in context, desirable and transferable skills such as research, design, plan, create and review a digital media product.
Students will also develop evaluative skills when reviewing their product against the original brief to see how it meets the clients' requirements as well as how to further improve their work. Students will understand how to plan a project out and work towards deadlines that they will set. This is a hands-on approach towards learning.
Current Year 11 Subject journey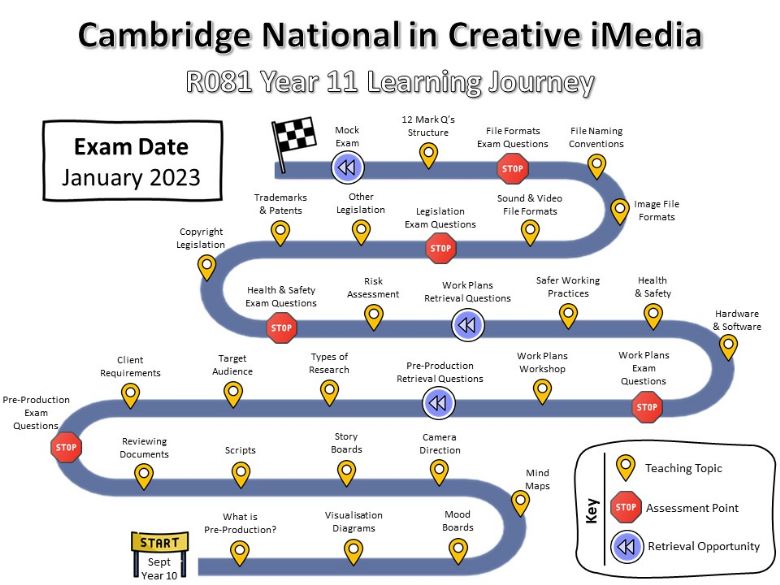 Year 10 subject Journey